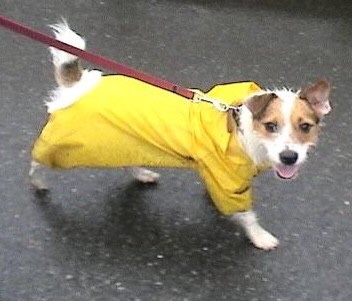 Our beloved dog Koo passed away a few days ago. He was over 15 years old, and passed away very peacefully.
Hana and Maki wanted to have a funeral for him.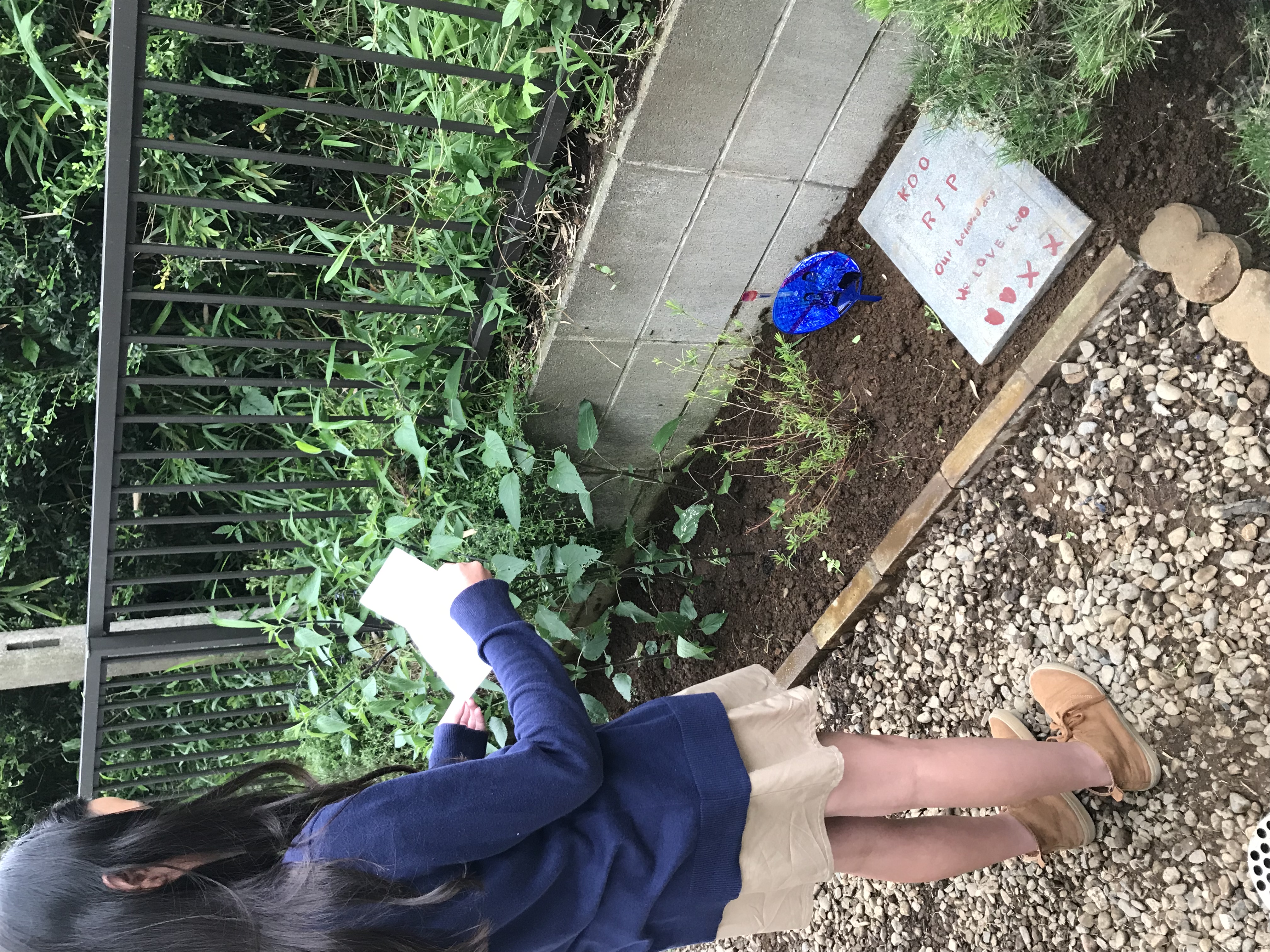 They made a tomb stone to mark where he is buried. Then they wrote messages to him, thanking him for being such a good friend to them.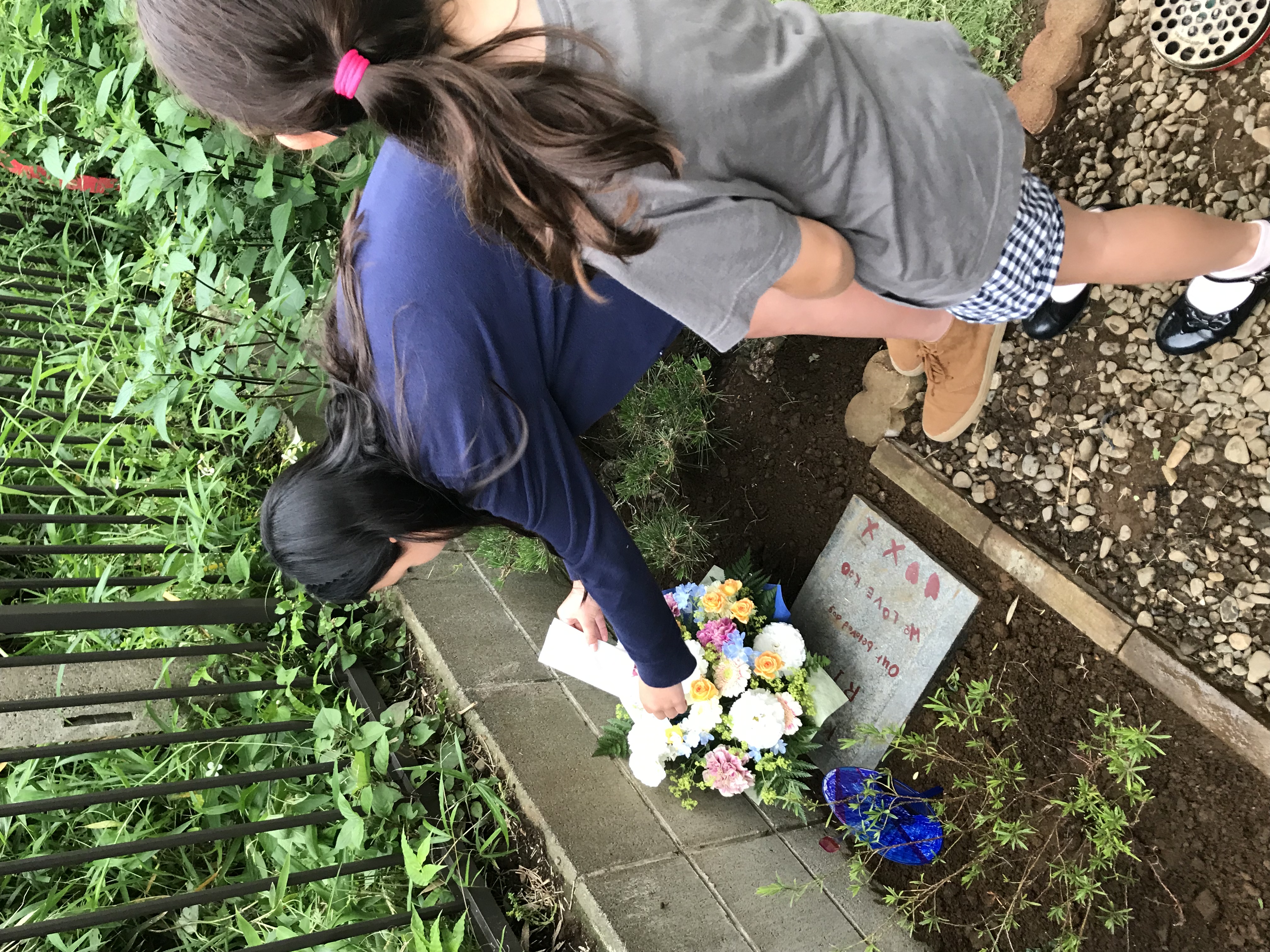 Then they placed some flowers on his grave, and said their goodbyes.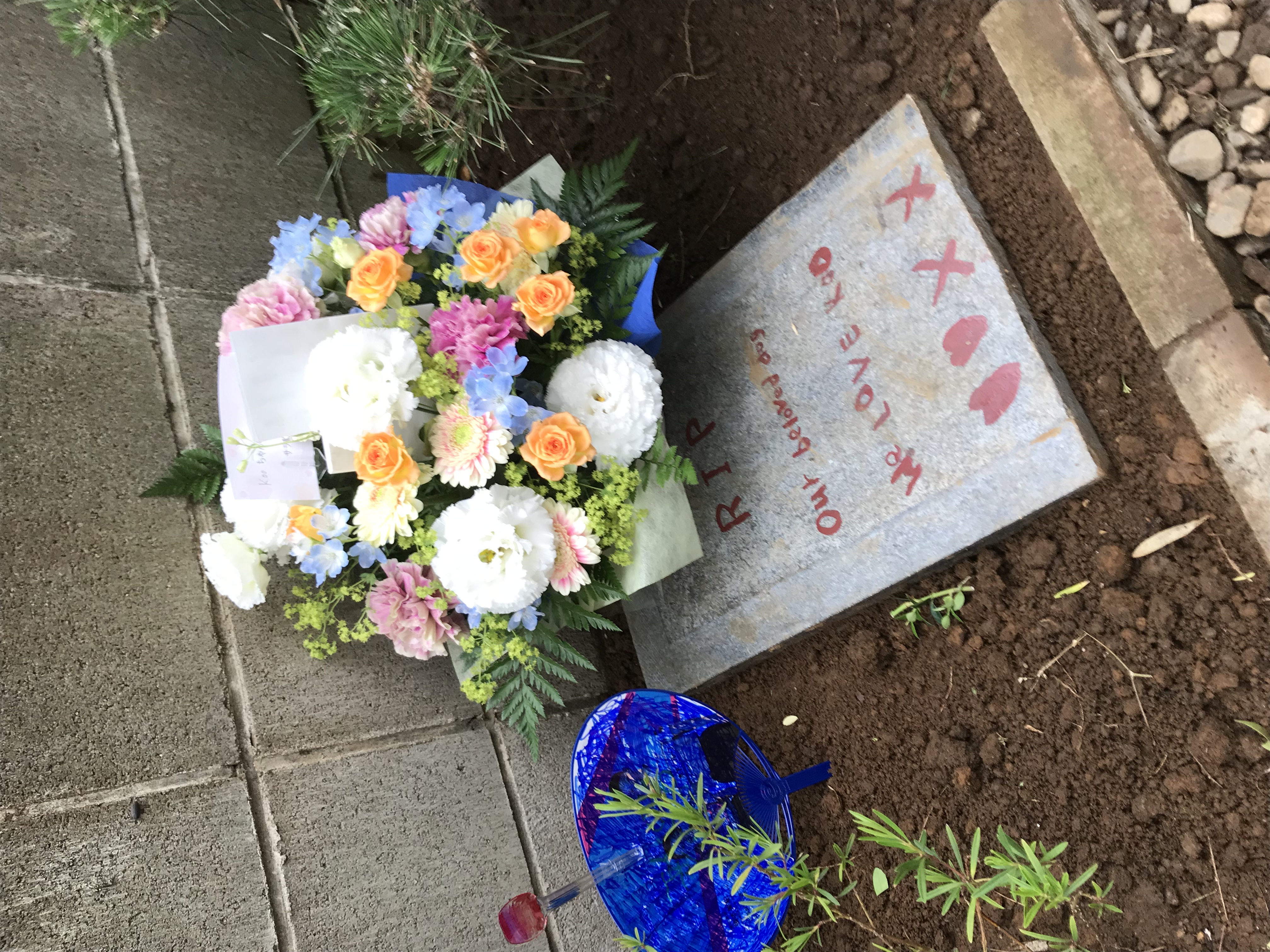 We will miss you Koo……
Update:
I found an old video of Koo here: